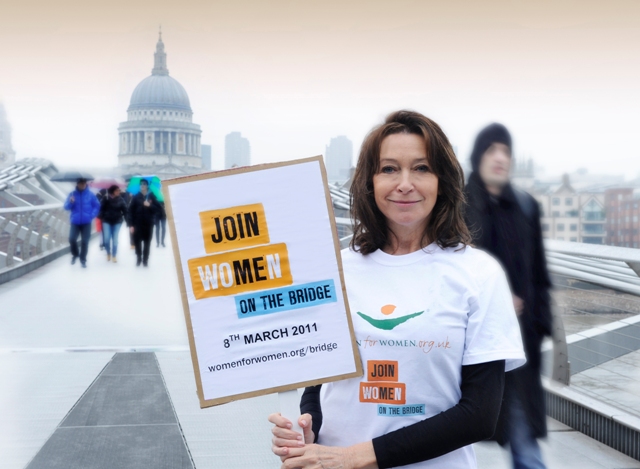 No Woman Is An Island, As Long As There Are Bridges....
Women for Women organised a march from the Millenium bridge to Royal Festival Hall led by
Annie Lennox
last Tuesday March 8th 2011. Fari Bradley spoke to some of the groups and individuals taking part.
Groups featured are:
The Soroptimists
,
London Feminist Network
,
Refugee Council
,
Afghan Aid
and
Object
.
This podcast also includes the speeches which took place at the end of the march, with Annie Lennox, Bianca Jagger,
Lynne Featherstone
(someone is shouting "get off the fence!" during this!), the highest positioned woman on the Afghanistan Refugee Council in Afghanistan,
Helen Pankhurst
from Care International (descendant of Emmeline),
Berra Kabarungi
,
Natasha Walter
,
Judith Wanga
,
Liz Morgan-Lewis
(The Soroptimist president),
Sophy Ridge
(Sky blogger),
Cherie Lunghi
and more.
Hear the PODCAST HERE