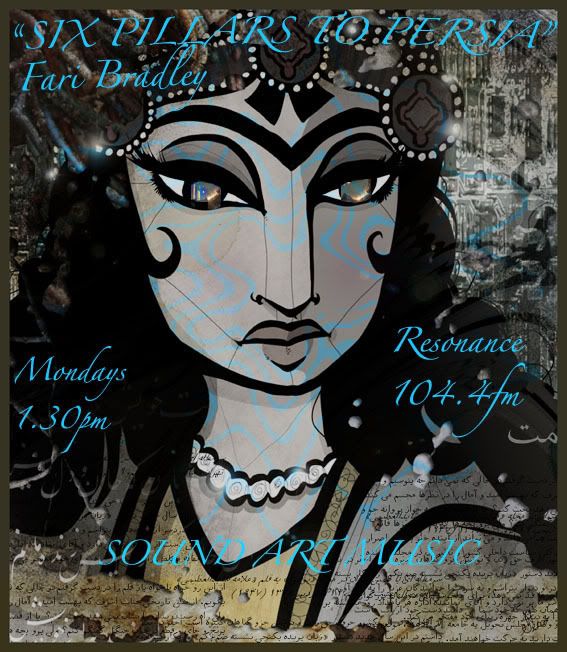 The second

Six Pillars to Persia

series kicks off on Monday 24th 1.30-2pm - the first live show since Resonancefm moved studios.
From specially commissioned music, to sound-art and outsider exhibitions straight from Iran, this series is slightly adrift from the last as it hunts an array of emerging artists and languages that describe the ever-increasing trend that is Iranian modernism.
Thanks to Sug Monkey for the artwork, his specially commissioned track will feature later in the series, as well his collaboration

with Trans Global Underground

(Hami) with another specially comissioned work.
As advertised